Check out Jeanne's new ebook available at Amazon and at Google Play Books: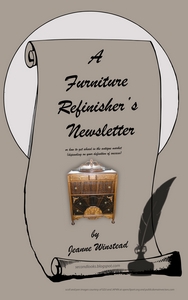 I developed my very first web page in the mid-ninties for my husband's Second Looks furniture refinishing business. Back then it was a very basic page - it did what we told, and told what we did. It gave basic contact information, and included some before and after pictures and stories of furniture transformed. As the business evolved so did the website ...
In case you arrived here through the back door ...